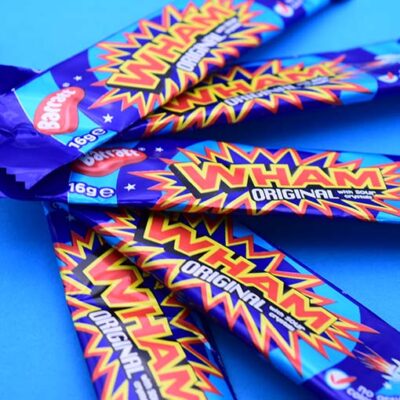 Thin chewy bars of luscious raspberry flavoured goodness filled with distinctive bursts of tongue tingling green sherbet caches. Wham Bars were the new kid of treats in the 1980s, now lauded as an iconic retro sweet.
The fizzy sherbet bursts add an exciting palette teasing buzz to the classic raspberry chew.
The Wham Bars packaging was designed to replicate that of a fireworks box and we can tell why with their funky colours and explosive zigzags.
Did you know? Wham Bars were originally invented in Scotland. This long time favourite of children and adults alike doesn't disappoint and is hailed as a Scottish legend. During its peak Wham Bar sales were reportedly over 30 million a year.