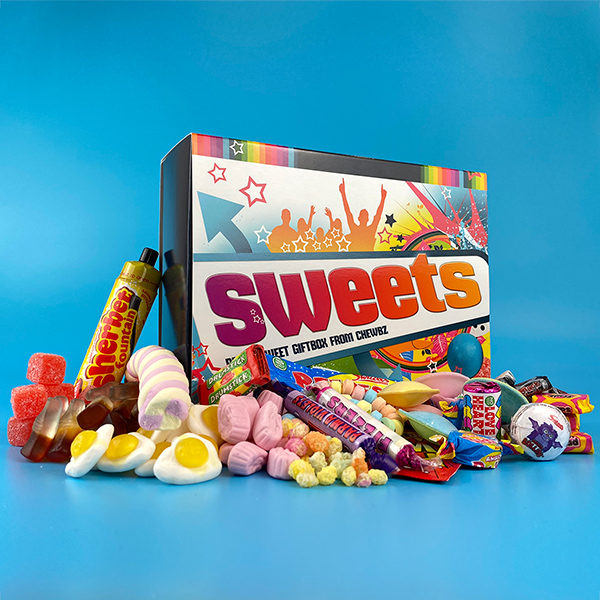 Chewbz Retro Sweets
Founded in 2008 by Emily Muns and is now part of The Gifting Team group.
If there's one thing we know better than anyone it's retro sweets! If you know your Kola Kubes from your Cola Bottles and your Comfits from your Spogs, you're definitely our kind of person!
The bad news is that as good as we are, we can't roll back time to the good old days when a '10p mix' got you a paper bag bursting with sweets from your local sweet shop. In fact, these days you'd be lucky if you can find a local sweet shop! But don't despair, the good news is that we have more retro sweets than you can shake a jelly stick at… or a jelly baby… or a jelly snake… or a jelly ring… you get the picture!
Get in touch