Sherbet Lemons are a popular retro classic and are sold in most sweet shops. These boiled sweets are the king of car trips, containing an intense zingy lemon flavour that boasts of a sherbet centre. Sucking on the hard strong citrus sweet leaves your mouth feeling sweet and tangy, the eventual burst of sour powdered sherbet that releases once you're substantial way in gives a sensation of tongue tingling fizz and an extra sharp sensation of extreme lemon bittersweet flavouring.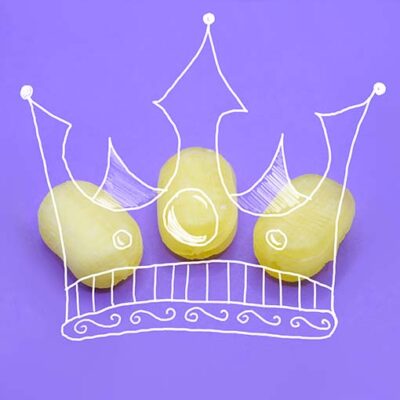 My first interaction with Sherbet Lemons was at Beamish Museum, an open air museum otherwise known as The Living Museum of the North. Wandering down the cobbled roads of the 1900's town dodging crowds, bikes and trams alike, my fellow classmates and I made a mad dash for The Sweet Shop. The perfect place for those with a sweet tooth and a couple pounds of school trip money. 'Jubilee Confectioners' was built to represent a typical town sweet shop, selling a whole host of mouth watering treats, but the best part of the shop by far is the sweet making workshop.
I remember walking into the old sweet shop and basking in the rows upon rows of jars just filled to the brim with sweeties of all colour and flavours. Lemon has always been a firm favourite in my house so it was no surprise that I was immediately taken in by the label proudly proclaiming Sherbet Lemons to be the contents of its jar. The bright yellow boiled sweets glistening in the summer sun as I waited with impatience and drooling mouth for the boy behind the booth to fill and weigh the paper bag.
Fortunately the wait was well worth it as the sharp and sweet Lemon Sherbet sweets didn't disappoint, my mouth exploded in zesty wonder.
If you're lucky enough to visit on a day when the sweet making workshop is in use I definitely recommend staying to witness the sweet makers giving real life demonstrations of traditional sweet making. Sherbet Lemons included! Be sure to stay till the end as you'll want to nab a handful of their delicious vintage sweets.
Did you know? In the Harry Potter series, the character Albus Dumbledore has a particular fondness for Sherbet Lemons – their name makes it into the books and movies a number of times as it is the magical passphrase used to access his office.