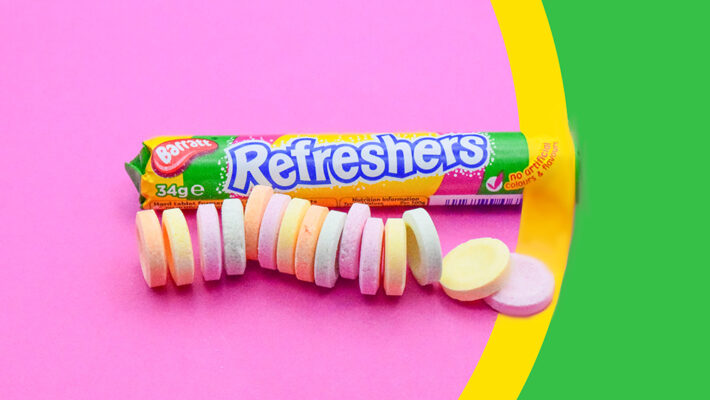 Refresher Rolls are another British retro classic, not to be confused with Swizzels Refreshers, Barratt's Refresher Rolls have been around much longer. Invented in 1900s, these compressed tablet sweets are the big brother to the much loved Fizzers. Possessing a similar powdery texture and tongue tingling fizz to their fellow compressed sweets, Refresher Rolls are bigger and more fruity than ever before.
Delicate raspberry, zesty lemon, tangy orange and sharp lime flavours roll around your mouth accompanied by the sweet buzz of the quickly dissolving sugar roll.
The process of making compressed tablet sweets is certainly an interesting one. Unsurprisingly the method of pressing confectionery into tablets is shared with the pharmaceutical production of tablets – the technique itself is actually referred to as 'tableting'.
The history of sweets and medicine crossing over is a long one but I did manage to pin down a turning point with medicinal tablet sweets that were created using violets in the 1700s – the original Parma Violets, sister sweets to Fizzers and arguably the beginning of tablet sweets like Refresher Rolls.