Rainbow drops are a sweet burst of nostalgia, a throwback to the days of sneaky sweet shop visits between summer walks from school.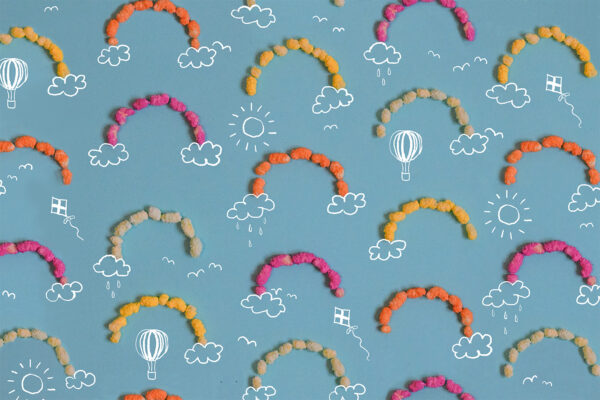 The delightful coloured puffs of sugary maize and rice, have been a popular choice of confectionery since the 1930s. Spanning generations as a sweet shop favourite, whether you're snacking on them for the fond memories or the first time you're bound to enjoy this sweet treat!
These vibrant rice puffs are the perfect sweet treat if you're looking to watch your weight. Each 12g bag contains only 37 calories. All the scrumptious taste without compromising that new year's resolution. You could almost fool yourself into thinking they're healthy.
And the best news yet, Rainbow Drops are both vegetarian and vegan friendly making this bright snack a treat for all.
Did you know? Originally Rainbow Drops were sold loose, you could walk into a sweet shop and buy them by scooping them from a barrel into a paper bag. And they sold for the equivalent of just 1p!
If you'd like to win some Rainbow Drops, just write YES over on our Facebook page before midday on Wednesday 6th April 2022.
The winner will be contacted via Facebook on Thursday 7th April 2022 and will win 5 packets of Rainbow Drops (no cash equivalent available). Delivery only available to UK addresses.