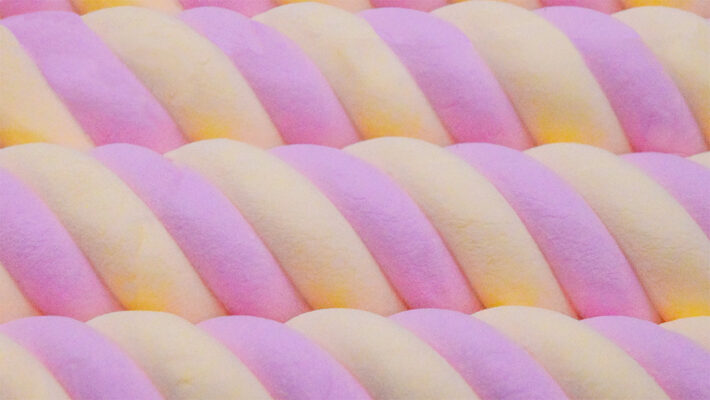 Flumps are an iconic British confectionery treat made from sweet marshmallowy deliciousness. The squishy mallowy goodness is easily recognisable as it is twisted together in a colourful twirl.
Their light and fluffy texture makes them quickly devourable and incredibly moreish! Lucky for us there's plenty of sweet tasting mallow to go with these 20cm marshmallow coils. The soft sweet twirl of pastel pink and yellow perfectly embodies the soft squishiness of this marshmallow treasure.
Did you know? Marshmallow was invented in the 1900's but the sticky root of the marshmallow plant was discovered in the mediaeval period and was utilised for medicinal purposes. Then hundreds of years later the process was imitated by a French confectioner who chose to combine marsh mallow root with egg whites and sugar. Creating the first Marshmallows! The Flumps we know today came later giving us the perfect squishy twirl of pastel fluffiness we love so much.