Liquorice Comfits – the baby sweet of the Liquorice Torpedo – is a traditional liquorice confectionery with a colourful hard sugar coating, deliciously sweet adding that crunch and complimenting a sweet chewy liquorice centre. One of the original 'comfit' sweets, the definition of a comfit sweet is "a sweet consisting of a nut, seed, or other centre coated in sugar" or in this case liquorice. We don't need to delve any deeper to find the meaning behind this sweets name.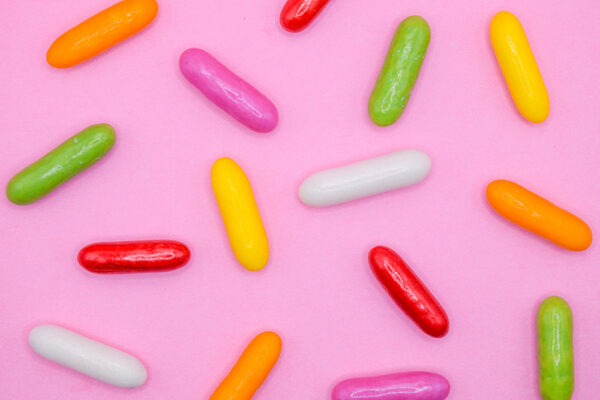 Like Liquorice Allsort, Liquorice Comfits were first made right here in the UK in a, at the time, relatively small confectionery in Sheffield – the original Bassetts. Enjoyed far and wide since the 19th century, Liquorice Comfits have certainly withstood the test of time.
Did you know? In the early 1840s, a young George Bassett opened up a small retail confectionery and wine business at 30 Broad Street in Sheffield. By 1862, Bassett was employing nearly 150 workers to make sweet treats like Liquorice Comfits, lozenges, acid drops, candied peel, marmalade and Pontefract cakes. Just sixteen years later Bassett began to expand his business thanks to the popularity of his first sweets.